The 4 Most Common Types of Bariatric Surgery
What exactly is Bariatric (weight loss) surgery? 
Bariatric surgery. … Weight loss is achieved by reducing the size of the stomach with a gastric band or through removal of a portion of the stomach (sleeve gastrectomy or biliopancreatic diversion with duodenal switch) or by resecting and re-routing the small intestine to a small stomach pouch (gastric bypass surgery).
What are the most common types of Bariatric surgery?
In total, their are seven variations of weight loss surgery, but the four most common types are:
Roux-en-Y gastric bypass. (RNY)
Laparoscopic adjustable gastric banding. (Lapband)
Sleeve gastrectomy. (VGS)
Duodenal switch with biliopancreatic diversion. (DS)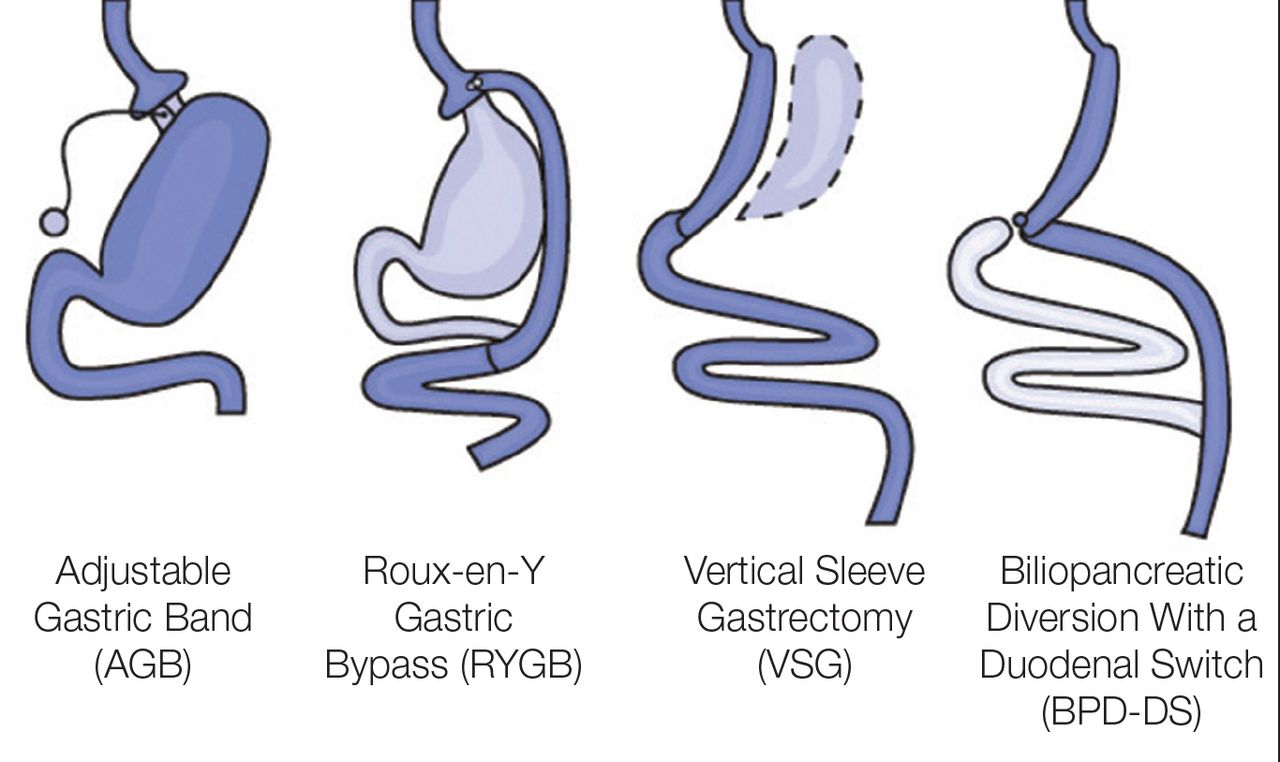 Of the four there are three main bariatric surgery procedures that are widely used – gastric bypass, gastric banding and sleeve gastrectomy. Gastric bypass is the most commonly used bariatric procedure worldwide, according to the ASMBS.
What are the risks of weight loss surgery?
The risk of complications is lower at centers that do more than 100 weight loss surgeries per year. Deaths in the month following gastric bypass surgery are very rare (about 0.2% to 0.5%, or less than one in 200 people) when the procedure is done by a highly experienced surgeon.
No matter which weight loss surgery you choose, the procedure will be expensive and will require that you make big changes to your lifestyle – especially when it comes to your diet. Before elect to get any of the 4 types of Bariatric surgery, make sure you do your research and talk to others who have already gone through the process. Do not be afraid to get a second or even third opinion, and of course make sure you speak to your friends and family – you will need their support!