Erin M. WLS Transformation Story #WeAreBariMelts Challenge
#WeAreBariMelts Challenge
Erin McLarty
Weight Loss Transformation Story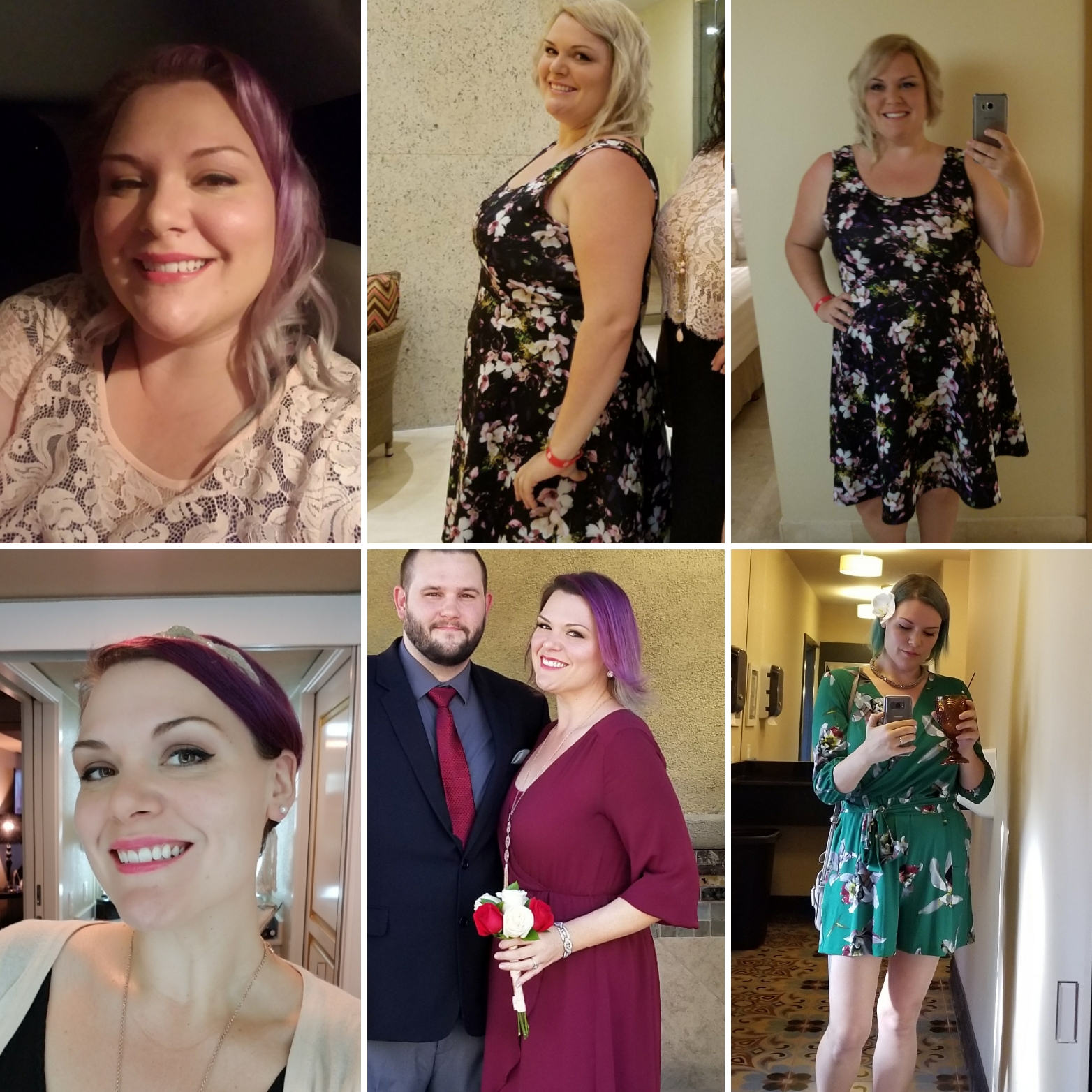 Surgery type: Gastric Sleeve (VSG)
Surgery date: August, 12 2016
Pre-surgery weight: 249 lb
Post-op weight: 232 lb
Current weight: 162 lb
I have been heavy most of my life, since about second grade I noticed I was bigger than the other kids.  By third grade the other kids began to notice and they were very vocal about it.  I grew up ridiculed and teased, with a brief break in junior high when I got down to about a size 12.  But by freshman year I was a size 14, sophomore year, 16, and junior year I became pregnant and had a child, and hovered around a size 18-20 for years.  I was a binge eater and general over-eater who loved fast food, pizza, and sweets, and I was out of control.
When I was 23 I was about 230 pounds and I went on the Atkins diet and had great success, getting down to 156 pounds (for only one day!) in June of 2004.  By 2007 I was back up over 210 pounds, and in 20014 my weight had gotten back into the 240's and my triglycerides were over 600!!!  I could not keep it off, no matter how much I tried to eat low carb again, I could only do it for a few weeks or a couple of months before I would crack and binge.  Over the years I would lose 20, 30, or 40 pounds here or there, but at one point I know I was at least 260 pounds even without a scale, in a size 24.
In summer of 2016 my sister in law told us she was going to have VSG surgery, so I looked into that more.  I had previously only known about bypass and lap band, and I immediately felt this was something that could help me reclaim my health and get out of the low carb yo yo diet cycle I was in.  Most of the women in my family are diabetic and I was at least pre-diabetic if not un-diagnosed diabetic, my fasting blood sugar was usually over 110 (I had done keto for a while and would test my fasting blood sugar to try and see if I were in ketosis).  I had flexural psoriasis that would show up when I was not low carbing, because I was insulin resistant.  I was tired all the time, my feet would hurt on a regular basis because I stand for several hours a day for my job, and I was developing back issues.
I went to Mexico and had VSG on August 12, 2016.  My high weight in 2016 was 249, my surgery weight was 232, and at just under 11 months post op I am 163.2 as of today, July 8th!  My ultimate goal weight was a range between 147-160 so I am almost at the top of that range, and I do have a tummy tuck and breast lift scheduled for 
August 8th
, one month from today!
Since having VSG I have learned so much about nutrition, vitamins (I've been taking the BariMelts biotin since before surgery!), and have changed my relationship from one of comfort, to one of eating a balanced, healthy diet (with a few indulgences now and then but not daily), and I love my new outlook on food and life, and am looking forward to maintaining my goal!  My life is greatly improved overall.  I'm no longer so self conscious, I have greater self esteem and less fear of speaking in public and networking for my business, I can dress how I have always wanted without feeling limited on my fashion choices, my feet and back don't hurt and I have so much energy, my cholesterol and blood work are outstanding!  I am so grateful for my weight loss surgery that it has given me a better chance at living the life I have always wanted.
Join the #WeAreBariMelts Challenge and get a FREE sample pack plus a chance to win a 90-Day supply of vitamins from BariMelts! Click here for more details.
Share your WLS story with us on Instagram 
@BariMelts
 #WeAreBariMelts
Save this article for later by pinning the article below!